Dialogue with Wang Xiukun: Burning my own light though the light might be weak, it will illuminate the avenue of a nation

Dialogue Date: April 24th 2020
Dialogue Figures: Wang Xiukun
Introduction to dialogue:Brief Introduction of Dialogue: Wang Xiukun immediately accepted the exclusive interview of the Iqilu Online - Flash News after she had finished a 4-minite English speech at the United Nations seminar. In this face-to-face communication, Wang Xiukun told the story of how she and her colleagues voluntarily provided the service of online tutoring and psychological counseling at a total of 160,000 hours for children from 641 families of medical staffs during more than 100 days.
Exclusive Interview Record
Host: You told your story to the young friends around the world through the great opportunity of the United Nations Network Conference. What do you think you will personally gain after participating in such a conference?

Wang Xiukun: I think the first lesson is that I have learned an attitude from many young people around the world, which is a psychological solution for them to overcome the epidemic. The other lesson is the form of cooperation, which I think it's really very good. I hope that our Chinese youths could have more opportunities to show our power, speak out our voice and share the experience like this on the international stages in the future. Actually, I realize that abundant youths from other nations hardly know the measures or actions adopted by our country during the war against epidemic in China, let alone their attitude may be that of not understanding. I think this is because Chinese youth still have less voice in the world, so the world doesn't understand what exactly we have done and what achievement we have made. Therefore, I hope if there are more opportunities for more Chinese youth to express ourselves on the international stage like this, make them understand what our Chinese youth are.

Host: There is one thing I especially want to know. On April 9th, you received such a notice and began to prepare for the speech. By April 15th, I heard that you changed the 11 drafts within 6 days, did you? Where did you mainly amend, why did you amend it, and what did you want to express?

Wang Xiukun: Firstly, I introduced some situation in our country, and then I also wanted to briefly share some of our good experiences in our war against epidemic with young people all over the world. Then I talked about some common psychological problems that might happen to me during the war against epidemic, which also might happen to anyone. And then I talked about solutions like this, the first one is my volunteering service, which I think is a special part in my speech throughout the conference, because the young people from other countries talked more about the psychologic status during the epidemic, less about these service work as I did, so I talked about the service I had provided.

Host: I have noticed that the envoy has added another question after you have shared your story. What kind of question did he ask at that time, and what was your answer?

Wang Xiukun: The added question was about two key words of mine. What I answered her were two key words, one was faith, the other one was cooperation. About the word faith, I wanted to tell the young people in the world how to defeat the epidemic. I wanted to tell young people that we needed to work together, and this conference was actually a good way of cooperation. We would defeat the epidemic only through cooperation.

Host: What kind of method did you mainly adopt to engage in volunteering service activities? Why did you organize such an activity?

Wang Xiukun: A youth task force for epidemic prevention and control was convened by Wuhan University at the very beginning of epidemic, their main work actually was to connect with some hospitals and make some donations including money and materials. I joined them at first. Afterwards when I contacted with a doctor of Zhongnan Hospital of Wuhan University, at that moment, one of his words caught our attention. He said that if my children at home like the children at the Wuhan University, I will be relieved. At that time, we adhered to the principle that meet all the needs of frontline medical workers, let them fight against epidemic without any misgivings and be their support. So, I seized this demand and started to work with other student leaders who had participated in volunteering activities before and had more volunteer experience, to organize a core-team of 5 people.

Host: How many members in your team?

Wang Xiukun: Only 5 members in our team at that time. But after we issued the recruitment notice to the whole students in the university on the 11th, the 3 QQ groups we set up for recruitment were all full and the number of volunteers reached nearly 1,500 with in one day and a half but no more than two days basically.

Host: Did you feel surprised at the time? Basically, it cost only 48 hours.

Wang Xiukun: Yes, I was very surprised. Because we thought there wouldn't be so much volunteers to sign up, a few hundred at most, but unexpectedly that everyone was so positive, and 1,500 people joined us just for a while.

Host: I think that was a huge work. You see you just had 5 members, but there came 1,500 volunteers within 48 hours. So how about your next work?

Wang Xiukun: Our next step is to match the information of volunteer with family information we collected. Actually it is said that the matching process was the most complex and complicated work so far.

Host: How did you match them exactly?

Wang Xiukun: We five worked separately through the online profile. We had over 20,000 messages of volunteers' personal information including their basic information. We also had to gather the information such as their location of National College Entrance Examination (NCEE) and the subjects in NCEE which they are good at. There could be more than a dozen of information for each volunteer, so all information of volunteers gathered could be above 20,000 pieces. On the other side, we had more than 100 families for the first batch. The information included not only the basic family information, but also their requirement for teachers, class time, and class effectiveness. We had to collect all family information of which was over a dozen of each. We matched all information manually at that time. We might manually match up 20,000 to 30,000 messages until 5 or 6 o'clock in the morning at that night. Actually, we also thought about whether we could write a program to automatically match the information through the platform. However, after a second thought, lots of parts needed subjective judgments in the matching process, and some parts required students with volunteer experience. So we needed to find out some students who had the experience of volunteering service or tutoring. Many details need to be seen by ourselves and then also explored by ourselves. In this way, the artificial means were more precise, and the conversation could be more cordial and natural, because we might have to directly contact those families and volunteers.

Host: You just talked about that you matched the information manually, so how long did it took you to sort out all the information of everyone, and make a match?

Wang Xiukun: It took us probably 8 hours from 10 o'clock in the evening to 5 or 6 o'clock in the morning to match all the information. And then the next day, all the volunteers and the families were matched up for the first class

Host: It's fair to say that your volunteer work began as a way of providing assistance for these frontline medical workers to tutor their children in their studies. However after the real contact, the volunteering service you provided is not only on the aspect of study, but also on more extensive aspects.

Wang Xiukun: Yes, what we provided more was companionship. For children who can't get professional counseling what we want was to give them as much companionship as possible and bring them some joy or positive aspects in the life. Let those children enjoy to chat with others online or be with others. There was an activity of reading the same book, which children could discuss the thought inside of them all together, it actually improved their psychological problems and it was greatly effective to solve the psychological problems.

Host: Did you ever calculate that how many children received your help during this extremely long holiday?

Wang Xiukun: So far, we have recruited 1,378 volunteers during over 100 days, connected with 641 hospitals allover Wuhan, and provided assistance for the children from the family of medical workers who worked at the medical team of Hubei.

Host: So, our volunteer activities are still going on right now?

Wang Xiukun: They are still in progress. Our principle is we will serve as long as there is demand.

Host: What do you think about the changes of yourself due to this volunteering service activity?

Wang Xiukun: I really have learned so much about the spirit of these medical workers in this process. It is hard for me to understand the working state of these medical workers before I actually have connection with them, since the hard work is really beyond the imagination of ordinary people. When you contacted with those children, listened to their story about their parents, it would make you really want to cry sometimes, it's so touching. It was them who confirmed our beliefs to defeat the epidemic. I also have learned that to confirm our beliefs is the basic attitude when we are facing the difficulties. Only with determined belief, you could take an action to improve the problem and difficulty that you are facing.

Host: I remember that you have posted a message on WeChat Moments on April 16th, which have said I am just doing my little part.

Wang Xiukun: Yes, I think under the circumstance, after all, it is a challenge for all humanity. We just have to contribute our efforts, even if a little bit. Then the strength of us all can converge into a big river, then a sea, at that moment we can truly gather all the strengths to defeat the epidemic. I did my part, made a little contribution, but actually there are more contributions made by hundreds of thousands of volunteers. It will take us all together to defeat the epidemic.
She makes the world see Chinese belief in the war against epidemic

The online seminar of Joint Response to The New Coronavirus was jointly held by Office of the Secretary-General's Envoy on Young of the United Nations, World Health Organization, and United Nations International Children's Emergency Fund on April 15th, 9 youth representatives from 7 countries discussed online how to better respond to the epidemic.As the only Chinese youth representative, the post-95 girl Wang Xunkun from Shandong showed the world a confident and generous image of Chinese youth in a 4-minute English speech.
During the epidemic, she and her colleagues launched a volunteering service activity of "walking with heroes in harm's way and dedicating for devotees", providing online tutoring, psychological assistance and companionship for children of frontline medical workers fighting against the epidemic. Accomplish the volunteering service of 160,000 hours within over 100 days.
She has shared two key words.
the difficult situation is temporary, as long as firmly believing that everything will pass, people can remain calm and strong.
no one is an isolated island. Unity between people and cooperation between nations is the key to defeat the epidemic.
This is what Chinese youth supposed to be

@Yao Wulu: This is what Chinese youth supposed to be.
@Xunmengzhe 85434: to dance of youth, sing a song of the hymn of the age!
@Zuonidejihe: Well done, Shangdong girl!
@Suoyikouxiaotianca: What an excellent Chinese youth representive!
@Weifengliaoliao: Image of young people, spirit of Chinese people.
@Huazijinyan: Spread the voice of China.
@JackLee_lee: The older generation should be relieved for the new generation is really great! China win!
@DemiandU: Come on! China's future lies in you.
@Zhongyanyang: This is the Chinese young people! The one who will carry the future!
@Zhangzhangz'a: The example of excellent college student. Well done! Chinese youth volunteers!
@laojiu:When the world is shocked!
@waya:In China, the waves behind push the waves ahead, and each generation is stronger than the other.
@Those lines:Great, such young people are the hope of China!
@A man like the wind:Salute to you!
@little girl:Young people have strength and the country has hope.
They have set the example for Chinese Youth
They are ordinary members among millions of Chinese youths, living in every corner of the world, but they speak for China in their own way. Their stories are also inspiring.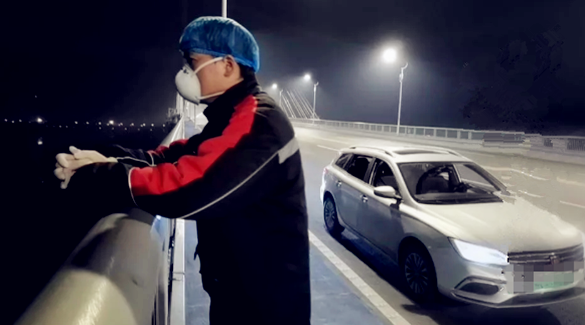 Courier Wang Yong:he was selected the Global Youth Role Model of Anti-Epidemic
When the epidemic was at its worst period, he provided pick-up service for the workers of Wuhan Jinyintan hospital, led other volunteers to guarantee the meals, commuting and other issues for the workers of Jinyintan Hospital, and set up a line of logistics support for medical workers.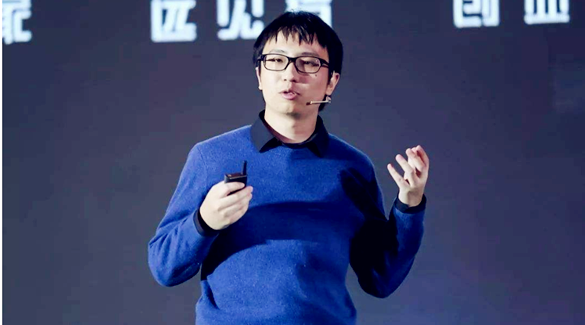 Physical genius Shen Yichen:he was the person of the Year on the 2018 Chinese AI Heroes billboard
From the unique perspective of optical computing, he joined the battle of AI chips, which was expected to increase the computing power of existing artificial intelligence chips by 1,000 times while reducing energy consumption to one percent.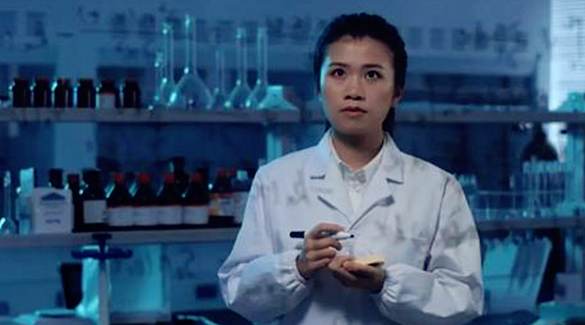 Post-90 scholar Liu Mingzhen:she broke through the bottleneck of existing traditional solar cells in China
At the age of 28,she became the deputy dean of School of Materials and Energy, the University of Electronic Science and Technology of China. She was also the youngest female Chinese scholar to be featured in Nature and pioneered a new direction in global research on perovskite solar cells.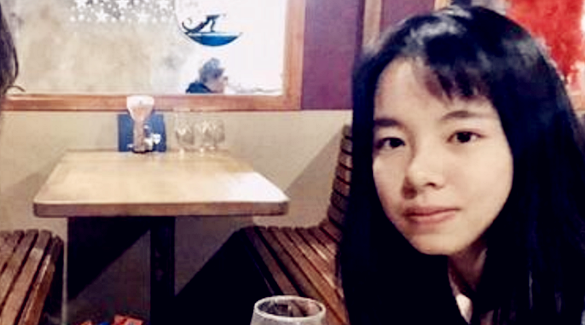 Author of Délivré Xu Xiya:She and French musicians jointly wrote an ani-epidemic song Délivré
She and French musicians jointly wrote an ani-epidemic song Délivré to encourage the Chinese and French people to overcome the difficulties together. It was full of positive and optimistic feelings of life, and attracted the attention of many French media.
Strong youths lead to a strong country, and the development of the youths promote the development of the country.
Under the guidance of Xi Jinping Thought on socialism with Chinese characteristics for a new era, as contemporary Chinese youth, they will surely live up to the affectionate praise and entrustment of General Secretary Xi Jinping, live up to their youth, and live up to their best time, to take their own actions to spread the voice of China further, broader and more powerful.